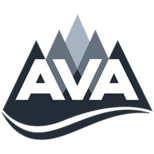 Experienced Raft Guide
Job Location
Kremmling

,

CO

, United States
Job Description
AVA Rafting & Zipline: Whitewater Raft Guide ll (Experienced)

Location: Kremmling
Schedule: Seasonal Full Time & Part Time Available
Pay Rate: According to the AVA pay scale of river mileage and sections checked out on, + up to 10% end-of-season bonus upon completion of contract

Looking to make adventure your job? Why not work for the best adventure guide company in the state of Colorado. AVA has several locations that all offer their own unique opportunities and activities (so much more than rafting and ziplining). Employees enjoy consistent work where they help make lifetime memories for their guests every day. The good times don't stop on your days off as AVA employees can experience any of our activities they want for free or even rent out company equipment on their own free of charge.

Make incredible mountain peaks, towers of granite, and rushing rivers your office. Our positive and energetic culture have led countless guides to friends and memories that last a lifetime. There are even opportunities for year-round employment through our sister companies, Breckenridge Ski & Sport and Peak 1 Express. What are you waiting for? Adventure awaits.

Perks Include:

- Competitive Pay Scale
- Up to 10% End of Season Bonus
- Free Adventure Trips with AVA
- Free Shared Shuttle Services with Peak 1 Express
- Free Ski, Snowboard and Bike Rentals with Breckenridge Ski & Sport
- Employee Campground Offered at Buena Vista Location
- Year-round work opportunities available through AVA, Peak 1 Express and Breckenridge Ski & Sport
- Health Insurance & 401(k) offered to full-time, year-round employees
- Rec Center Access Offered at Idaho Springs Location
- ProForm Deals Available to Employees
- Discounts for Friends & Family on AVA Adventure Trips
- Discounts for Friends & Family on Peak 1 Express Services

Job Description:

- Meet all level I requirements (see below).
- Be qualified as a Trip Leader.
- Lead trips by managing guides during trip preparation, loading, unloading and breakdown.
- Assign customers to specific boats
- Demonstrate a high level of control and leadership on water.
- Take a leadership role during medical or emergency situations
- Have 500 miles recorded on a detailed river log that meets Colorado state requirements.
- Possess competent Class III to IV raft guiding ability at all water levels.
- Demonstrate outstanding guest service and professionalism at all times to surpass guest expectations
- Acts as role model to less experienced staff by adhering to AVA policies and procedures and demonstrating AVA core values, vision and mission.
- Perform essential AVA functions as assigned by management; work with managers to effectively solve and problems that may arise in daily schedule.
- Be capable of performing all aspects of AVA's operations.
Job Requirements
Guide I Description:

- Runs trips professionally as assigned and scheduled
- Reports to work on-time and ready to perform
- Proper fitting of lifejackets, wetsuits, splash jackets, and helmets for guests
- Washes, hangs and organizes trip gear to maintain cleanliness and organization of gear
- Notifies Gear Manager about damaged gear and follows up to see if it was repaired
- Answers and addresses any guests concerns and questions
- Treats guests respectfully and engages them in appropriate conversation to maximize guests experience
- When appropriate, conducts safety orientation for all guests
- Assist with the maintenance of quality and cleanliness of outpost
- Educate guests about the history of the area, as well as geology, flora and fauna
- Responsible for ensuring the safety and exceptional experience for all rafting guests
- Demonstrates proper paddling techniques
- Performing retrievals and rescues when needed
- Able to work outdoors for long days in diverse weather conditions
- Demonstrate outstanding guest service and professionalism at all times
- Be ready to perform basic First Aid and possibly CPR if needed
- Work a flexible schedule
- Be involved in at least one department (transportation, photos, safety, training, property, equipment, retail, kitchen) at your outpost
- Have a well-groomed and professional presentation
- Wear your uniform and nametag at all times while working
- Speak to large groups of people
- Direct guests in the right direction including parking
- Make critical decisions in a fast-paced environment
- Adhere to AVA policies and procedures
- Understand and exemplify AVA core values, vision and mission

If you are interested in joining the AVA Team this summer, then please apply today! AVA strives to deliver the very highest level of guest service while bringing awareness and understanding of the surrounding wilderness to our guests. As leaders in our industry, we set examples in safety, professionalism, outdoor skills and guest service, while providing low-impact environmental recreation. Apply Today!

AVA Rafting & Zipline is an equal opportunity employer. Qualified applicants will receive consideration for employment without regard to race, color, religion, sex, gender identity, sexual orientation, national origin, age, disability, protected veteran status or any other status protected by applicable law.
How To Apply
Fill out an online application: https://www.coloradorafting.net/about-us/employment/
AVA Employees enjoy a wide variety of perks, including:
Free Rafting, Ziplining, Climbing, and more
Discounts for friends and family
End of season bonus
Year-round work opportunities with AVA's sister companies
Health benefits
Competitive pay
& much more!