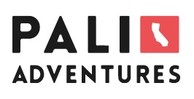 SUMMER CAMP COUNSELOR
Job Location
Running Springs

,

CA

, United States
Job Description
Pali Adventures is a premier residential summer camp located near scenic Lake Arrowhead in the San Bernardino Mountains just two hours east of Los Angeles. We are seeking out counselors to join our summer 2021 team and be a part of enriching children's lives!

Do you have what it takes to be a positive role model for campers ages 8-16? Pali Camp is actively searching for counselors with enthusiasm and dedicated work ethic.

Apart from being a counselor, we also need specialists. Positions include, but are not limited to: lakefront specialists, motor sports, film, fashion, acting, trapeze, and MUCH MORE! Experience required!

Please visit www.paliadventures.com for a full list of specialties.

Dates: May 30- August 15

Benefits Include:
• Room and Board provided
• Travel Allowance Available
• Above Industry Standard Compensation
• Paid training
• 1st Aid/CPR Training
• Food Handler's Certs

Job Type: Contract
Compensation: $400-$467 a week


Being a counselor at a residential summer camp is unlike any job you have had, or any job you will ever have. Being a continuously positive role model for campers aged 8 – 16 is likely to be the hardest job you will ever have.

Can you put the needs of the campers and camp ahead of your needs? You will be responsible for the health and safety of the campers in your charge. You will be responsible for making sure they wake up on time, dress appropriately for the weather, eat properly, drink water, put on sunscreen, behave appropriately in a cabin setting, make great friends, attend the correct activities…. And so much more!

Can you perform at your best and smile while you are both physically and emotionally exhausted? Oh, you will also be teaching a specialty, a variety of different electives, dressing up for the evening activity and of course making sure each camper is having fun and feels that you are there for them. And your name will be pulled out of a hat and everyone in camp will be throwing water balloons at you all day. Can you still keep up your positive energy at that point?

Are You a "Glass Half Full", Always Looking for the Positive Kind of Person?

If you truthfully answered, "YES!" keep reading! We are looking for positive people to help us create the best summer experience possible for our campers. This will mean a job experience like no other.
Job Requirements
- Candidate must be over 18 years old
- Experience with kids
- Positive Attitude
- Willingness to do whatever comes your way