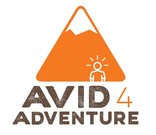 Adventure Day Camp Instructor
Job Location
South Bay, CA -

Palo Alto

,

CA

, United States
Job Description
**New pay structure for 2021 - starting at $19.34/hour!
**$750 DRIVER BONUS for those who qualify!
**Affordable housing options available for those coming in from out of state!

Avid4 Adventure, voted on Outside Magazine's Best Places to Work list for multiple years in a row, is hiring instructors for our summer day camp in Oakland. We empower school-aged children to choose active, outdoor lifestyles.  Instructors are the cornerstone of our team, providing support, mentorship, and instruction to our campers with enthusiasm and passion.  

If you love kids and enjoy being outside, we want to talk to you! Our training week will provide you with the hard and soft skills you need to succeed in this position.

We are seeking instructors that can:
Live Fun
Live Environmentally Connected
Live Truth
Live Smart(er)
Live Gratitude
Live Empowered
Live Balanced
Live Community

Important Dates:
- Training starts in early June. Camp programs run through mid-August.
- Work week: Monday - Friday, about 40 hours/week

Compensation/Perks!
- $19.34/hour+. Please visit our website for our full compensation rubric, including hourly rates and experience additives at https://avid4.com/jobs/compensation.
- Public transportation reimbursement to/from camp
- Free access to Avid4 gear during non-camp hours
Job Requirements
Job Requirements:
- Minimum 19 years of age and a sincere passion for working with kids
- First Aid and CPR prior to the start of camp (Staff with Wilderness First Aid or higher do receive additional compensation)
- Personal experience in at least one of our core sports: mountain biking, rock climbing, paddling or hiking.
- Staff that are 21+ years of age will be required to drive 15 passenger vans with trailers (stellar training will be provided).
How To Apply
Visit
https://avid4.com/jobs/positions
and click to apply to any positions that interest you. We do not require a resume, just simply outline your experience and answer a few questions. We will reply within 48 hours!