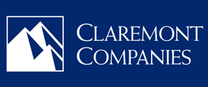 Lifeguard
Job Location
Hidden Brook Residential Apartments -

New Bedford

,

MA

, United States
Job Description
Claremont Companies LLC is seeking a lifeguard for a residential community pool.

The lifeguard will:
- Warn swimmers of improper activities or danger and enforces pool regulations and water safety policies.
- Administer first aid in the event of injury, rescues swimmers in distress or danger of drowning, and administers CPR and/or artificial respiration, if necessary.
Job Requirements
- Lifeguard certification
- At least one season of lifeguard experience.
Contact Information
Contact
Human Resources
Regional Human Resources Generalist
Claremont Companies LLC

Website
claremontcorp.com