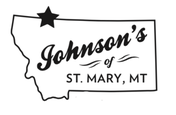 Campground Office Front Desk
Job Location
St. Mary

,

MT

, United States
Job Description
Johnson's of St. Mary is a family owned "Family-Style" Restaurant on the northern border of Glacier National Park in Montana. The campground has over 100 sites including 5 camping cabins and an event pavilion. We have been providing Glacier Park with great "Family-Style" food for over 50 years. Along with our Restaurant, we also operate our RV Park, Campgrounds, and Cabins with stunning views of the park. We provide a unique experience to work in the food industry alongside one of the most beautiful National Parks in the country! 

If you enjoy hiking, camping, rafting, kayaking, fly-fishing and working in the great outdoors than this is the job for you! Come work and adventure with us this summer!

Johnson's hires individuals and older couples (although not a requirement) with their own RV who wish to work and stay for the summer in our campground, working in various campground employment positions as described below. The campground front desk position involves mostly working in our campground office (computer skills required), which also has a splendid view of the mountains on the east side of Glacier Park. Front Desk employees must have great customer service skills and the ability to successfully comprehend the online reservation system.  Hours of work typically range from 30-35 hours per week. Hourly wages begin at $13.50 per hour, including job performance raises and an end of season bonus up to $1000.00

For a small daily fee, we offer onsite living via our employee dorms or allow employees to camp in the campground.  Johnson's also provides a free, 30-amp full hook-up site for employees traveling in a RV/camping trailer.    

Johnson's is a positive, supportive, and fun place to work.  We are looking for applicants who naturally radiate warmth, friendliness, and a good work ethic. If you are upbeat, enthusiastic, and have a great attitude, this is the opportunity for you. We will be considering all applicants. You must work well in a team environment, teamwork is key at Johnson's of St. Mary. Johnson's is not a big corporation, we are a small family run business. When you work for Johnson's, you are treated like family.
Job Requirements
Campground front desk employment includes the following duties and requirements:

 Cashiering, stocking shelves, taking inventory and preparing lists for goods needed, assisting customers with checking out, and keeping store clean. Successful comprehension of the campground online reservation system and credit card process. 

Employee must be respectful and have a hard work ethic so that the customer feels welcome.

Assisting customers checking in/out of the campground for day-use and overnight camping.

Assisting customers, plus general administrative duties and other duties as assigned by Management.

Campground host-showing campground customers where their specific site is and answering any questions that they may have.

Assisting with special events.

Host/hostess in our cafe.

For questions, further information, or details please reply. Resumes preferred but not required. 

Please follow the link to our website.