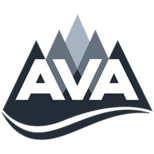 Retail Sales Associate
Job Location
Kremmling

,

CO

, United States
Job Description
AVA Rafting & Zipline: Retail Sales Associate

Location: Kremmling, CO
Schedule: Seasonal Full Time or Part Time Available
Pay Rate: $15.00/hr., + $0.40 -0.65/hr. Monthly Sales Bonus if goals are met, + up to 10% end-of-season bonus upon completion of contract

Why not work for the best adventure guide company in the state of Colorado. AVA has several locations that all offer their own unique opportunities and activities (so much more than rafting and ziplining). Employees enjoy consistent work where they help make lifetime memories for their guests every day. The good times don't stop on your days off as AVA employees can experience any of our activities they want for free or even rent out company equipment on their own free of charge.

Our positive and energetic culture have led countless co-workers to friends and memories that last a lifetime. There are even opportunities for year-round employment through our sister companies, Breckenridge Ski & Sport and Peak 1 Express. What are you waiting for? Adventure awaits.

Perks:

- Up to 10% End of Season Bonus
- Monthly Sales Bonuses
- Free Adventure Trips with AVA
- Free Shared Shuttle Services with Peak 1 Express
- Free Ski, Snowboard and Bike Rentals with Breckenridge Ski & Sport
- Year-round work opportunities available through AVA, Peak 1 Express and Breckenridge Ski & Sport
- Health Insurance & 401(k) offered to full-time, year-round employees
- Rec Center Access offered at Idaho Springs Location
- Employee Campground offered at Buena Vista Location
- ProForm Deals Available to All Employees
- Discounts for Friends & Family on AVA Adventure Trips
- Discounts for Friends & Family on Peak 1 Express Services

Job Description: Acting as the first point of contact for our guests, Guest Service Staff provide exemplary customer service and a world class AVA experience from time of check-in to the end their adventure. Guest Service Staff assist in the daily running of the outpost and operations.

Job Duties:

- Check in and assist guests for all adventure tours
- Create rafting and activity reservations
- Ring up sales with accuracy to maintain a cash drawer
- Complete end of day financial close for POS system
- Employ strong sales skills and proactive demeanor to achieve photo and retail sales
- Clean all outpost facilities
- Maintain tidy retail inventory
Job Requirements
Requirements:

- Deliver exemplary guest service to satisfy and surpass guest expectations and to ensure a world-class experience
- Work as a proficient and effective team member
- Maintain positive attitude and sense of humor during long and busy work shifts
- Communicate well with all co-workers and management
- Must be able to pass criminal background screening
- Understand and exemplify AVA core values, vision and mission

If you are interested in joining the AVA Team this summer, then please apply today! AVA strives to deliver the very highest level of guest service while bringing awareness and understanding of the surrounding wilderness to our guests. As leaders in our industry, we set examples in safety, professionalism, outdoor skills and guest service, while providing low-impact environmental recreation. Apply Today!

AVA Rafting & Zipline is an equal opportunity employer. Qualified applicants will receive consideration for employment without regard to race, color, religion, sex, gender identity, sexual orientation, national origin, age, disability, protected veteran status or any other status protected by applicable law.
How To Apply
Fill out an online application: https://www.coloradorafting.net/about-us/employment/
AVA Employees enjoy a wide variety of perks, including:
Free Rafting, Ziplining, Climbing, and more
Discounts for friends and family
End of season bonus
Year-round work opportunities with AVA's sister companies
Health benefits
Competitive pay
& much more!