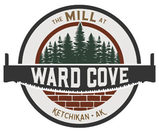 Guest Services Representative
Job Location
Ketchikan

,

AK

, United States
Job Description
Guest Service Representatives will be cross trained on a variety of responsibilities to assist every department at The Mill at Ward Cove. Responsibilities include but are not limited to assisting guests boarding shuttle buses, outfit guests for tours, docent at the museum, lead gold panning demonstrations, run a cash register, sell tours, and provide information to guests about The Mill at Ward Cove and downtown Ketchikan.
Job Requirements
We strive to create a team environment that is not only inclusive and respectful but the adventure of a lifetime.

An ideal candidate is:
Team-oriented, with a strong work ethic and a can-do attitude
Flexible with the ability to adapt to sudden changes in routine
Has public speaking experience and exemplary customer service record
View safety and guests needs as a number one priority
Must be able to stand for long periods of time and work outdoors in the elements
Ability to clearly communicate important information in person
US Citizen, green card holder or visa holder (proof of eligibility required)
Preferably available the full season (April through October), but will consider all available dates

Duties/Responsibilities:
• Meet and greet guests with a professional attitude and appearance and provide exceptional customer service;
• Communicate effectively amongst your team and all departments;
• Knowledge and promotion of all Ward Cove venues and retail, Answer and address any guest concerns or questions;
• Work as greeters to welcome guests and conduct guest orientations;
• Work closely with drivers and local operators to ensure effective shuttle operations by monitoring guest boarding and disembarkation;
• Safely monitor locations with high-vehicle traffic. Assist with backing buses and watching for blind spots;
• Provide guests with information about all tours, shuttles, and events available;
• Efficiently use a computerized reservation system to book tours;
• Accurately and efficiently complete all sales transactions and maintain proper cash at POS registers;
• Maintain an awareness of the all-product knowledge information, merchandise promotions, test merchandise and advertisements
• Assist in processing and replenishing merchandise;
• Cleans and organizes all equipment and workspaces;
• Ability to react and respond to safety incidents with preparedness;
• Work a flexible schedule
• Performs other duties as assigned.
Required Skills/Abilities:
· Safety Focus: Must be able to maintain a safe and comfortable environment for guests, employees, and the public;
· Customer-Service Focus: Must understand that customer service is a top priority and must conduct all actions with this in mind;
· Problem-Solving Skills: Must be flexible and able to produce appropriate solutions quickly, employing a logical and organized thought process;
· Ability to function well in a high-paced, and at times, stressful environment;
Education and Experience:
• At least one year experience in customer service-related field.
• Driver's License Preferred.
Physical Requirements:
• Prolonged periods standing and walking.
• Must be able to lift up to 15 pounds at times.
How To Apply
For a full job description and to apply visit https://www.coolworks.com/the-mill-at-ward-cove/job-list
Contact Information
Contact
Human Resources
Administrative Coordinator
Ward Cove Dock Group dba The Mill at Ward Cove
7559 N. Tongass Hwy, Lower 118
Ketchikan, AK, United States 99901
Phone
907-228-7788
Email
hr@wardcoveak.com
Website
www.wardcoveak.com