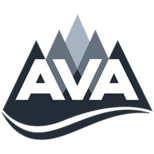 General Manager
Job Location
Kremmling

,

CO

, United States
Job Description
AVA Rafting & Zipline: General Manager

Location: Kremmling, CO
Schedule: Seasonal Full-Time
Pay Rate: Day pay $170 - $240 DOE, + up to a 17% bonus

Why not work for the best adventure guide company in the state of Colorado. AVA has several locations that all offer their own unique opportunities and activities (so much more than rafting and ziplining). Employees enjoy consistent work where they help make lifetime memories for their guests every day. The good times don't stop on your days off as AVA employees can experience any of our activities they want for free or even rent out company equipment on their own free of charge.

Our positive and energetic culture have led countless co-workers to friends and memories that last a lifetime. There are even opportunities for year-round employment through our sister companies, Breckenridge Ski & Sport and Peak 1 Express. What are you waiting for? Adventure awaits.

Perks Include:

- End of Season Bonus
- Free Adventure Trips with AVA
- Free Shared Shuttle Services with Peak 1 Express
- Free Ski, Snowboard and Bike Rentals with Breckenridge Ski & Sport
- Employee Campground Offered at Buena Vista Location
- Year-round work opportunities available through AVA, Peak 1 Express and Breckenridge Ski & Sport
- Health Insurance & 401(k) offered to full-time, year-round employees
- ProForm Deals Available to All Employees
- Discounts for Friends & Family on AVA Adventure Trips
- Discounts for Friends & Family on Peak 1 Express Services

Job Overview: The Outpost General Manager will oversee all aspects related to the daily functioning of the outpost as well as long term strategic planning, logistics and financial accountability of the operations.

Job Duties: Understand and serve the company's best interest and goals

Hiring
- Responsible to hire all guiding and support staff to the levels set by the Director of Operations
- Assignment of departmental responsibility to staff
- Communicate AVA company policies, mission, vision, and core values to staff
- Be an example of these values
- Supervise all outpost staff
- Work with Director of Operations to continue to develop skills as a manager and logistical planner
- Become proficient at every job under your supervision: Retail, Check-in, Food prep and ordering, Zip lining – where applicable, Rafting, Equipment repair and organization
- Monitor staff performance
- Ensure that Team leaders conduct mid-season reviews with their team before their own review.
- Address staff concerns and work to create a positive and productive working relationship with all staff
- Conduct weekly team meetings – this will allow an avenue for staff to voice their concerns through their team leader
- Perform Mid-season and end of season Manager and staff performance reviews
- Daily pick up of trash around the outpost.

Training
- Ensure that all staff is trained in a high level of guest service that will facilitate success
- Manage successful river training
- Manage successful aerial guide training
- Manage successful retail/guest service staff training
- Conduct bi-weekly safety meetings
- Conduct monthly staff meetings

Regulation
- Obtain a basic knowledge of all applicable regulations
- Understand all the regulations relating to boat use, permitting and guide records
- Maintain complete and accurate records
- Monitor fleet performance
- If mechanical abnormalities are noticed by drivers contact Transportation Manager to coordinate maintenance
- Assist in developing emergency protocols for all possible scenarios involving vehicle problems, guest issues, weather extremes, road closures, river closures, guide injury, guest injury, etc.
- Ensure drivers are following all DOT and FMCSA regulations
- Provide verbal and written records of any policy or safety violations and report them to Outpost General Manager to discuss with drivers

Operations
- Achieve base level of knowledge reservation system
- Create a schedule each day for the following day
- Check the bookings each morning and adjust the schedule to accommodate changes
- Search for all opportunities for cost savings that does not impact the guest experience in a negative manner
- Communicate with Sales office to determine maximum capacities and operational changes based on water levels
- Communicate any operational and guest service issues that arise to Sales Manager and General Manager
- Complete payroll by Monday 9am every other week
- Adhere to a budget
- Budgets will be issued for multiple departments at the outpost location. Outpost managers are responsible for planning with adherence to all of these budgets
- Maintain a superior level of cleanliness in all vehicles and office
- Facilitate communication between staff and upper management
- Attend Scrum at least 4 days per week
Job Requirements
Required Experience & Skills:

- Ability to communicate effectively across departments
- Outstanding customer service skills
- Ability to interact in a friendly and comfortable manner with supervisors and employees via phone and in person
- Extremely detailed oriented
- Intermediate computer skills
- Team oriented
- Must be available for weekends and holidays
- Must be able to pass a criminal background check
- Instill confidence and motivate staff
- Clean driving record
- CPR
- First Aid

Preferred Experience & Skills:

- Rafting and Zip lining
- CDL
- Advanced Excel skills
- Swiftwater Rescue Instructor
- ACCT Qualified Professional experience
- WFR

If you are interested in joining the AVA team, then please apply today! AVA strives to deliver the very highest level of guest service while bringing awareness and understanding of the surrounding wilderness to our guests. As leaders in our industry, we set examples in safety, professionalism, outdoor skills and guest service, while providing low-impact environmental recreation. Apply Today!

AVA Rafting & Zipline is an equal opportunity employer. Qualified applicants will receive consideration for employment without regard to race, color, religion, sex, gender identity, sexual orientation, national origin, age, disability, protected veteran status or any other status protected by applicable law.
How To Apply
Fill out an online application: https://www.coloradorafting.net/about-us/employment/
AVA Employees enjoy a wide variety of perks, including:
Free Rafting, Ziplining, Climbing, and more
Discounts for friends and family
End of season bonus
Year-round work opportunities with AVA's sister companies
Health benefits
Competitive pay
& much more!